River Cruise


Special Offer only from June - October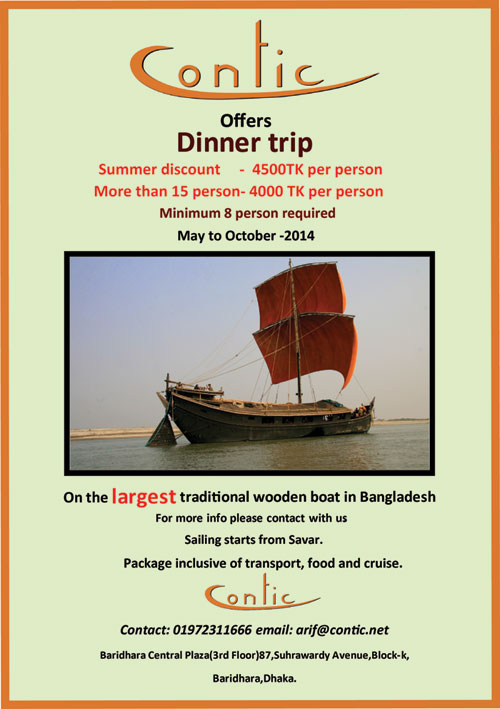 > Please note that in order to confirm booking, full advance deposit is suggested or we will require 50% at least 1 week prior to the cruise date and the rest payments on the day of the trip.
> The minimum needed to ply for overnight is 6 and maximum is 12.
> For day cruises it is minimum 8 and maximum 30.> If you would like to have the boat exclusively then you have to pay for 12 persons for overnight and for day trip pay for 25 persons minimum but if it exceeds then you have to pay for 30 persons.
> If you would like to reschedule the DATE , CHANGE the number of persons or something else pls let us know 4 working days prior of cruise or we shall deposit for next trip accordingly.
Cancellation Charges: If customer cancels his trip before 4 days before the trip 15% of the tariff would be deducted for B613 boat. Two days prior to the trip 40% will be deducted from the total. No refund shall be made prior 24 hours for cancellation trip.
Disclaimer:
CONTIC reserves the right to cancel or amend any tour for reasons of weather, passenger safety, political (strike) or Act of God Or any other reasons which is beyond our hand. Please note that if there is a strike taking place or mechanical disorder of boat on the trip date, we can reschedule the river cruise on a date suitable which is favorable for both of us and no refund will be made. Please note that we will not be held responsible for any incident due to volatile political activities or acts of nature However, if faced with any any volatile political situation, CONTIC has right to cancel the boat trip even at the last moment with up to 80% refund.